To celebrate his anniversary, friends/cartoonists are invite to draw a page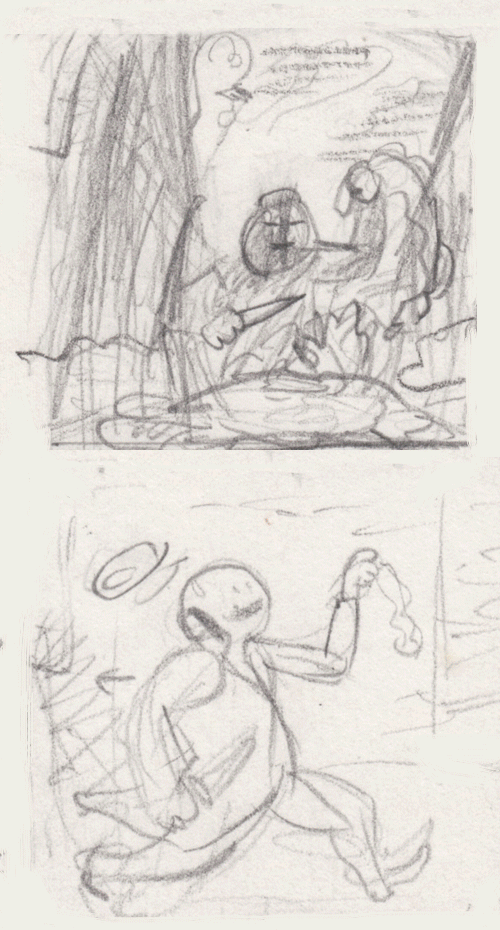 A bit technical proces explanation...

ON PAPER
Sketch > Final Black & white pencil drawing

DIGITAL COLORING & TEXTURES / PHOTOSHOP
- Scan & cleaning up the pencil drawing
- Increase the contrast
- Flat shapes: In an underlying layer I select/draw flat grey shape
- Flat colorshapes, every color on a seperated layer
- I scan some details like blood splatters, bricks and stuff
- I ad gradients to the clouds, the sky, the brickwall
- Then I seperate every color -duplicate image- as seperate grayscale files. Like a screenprint preparation.
  I ad textures. 
  Line grid: I make a seperate file of the halftone shapes (the clouds). 
  Then I convert the grayscale to bitmap. Chose grid, linegrid. 
- Then all the seperated layers from grayscale > monotone color > CMYK. 
- Finally I put all the colors back together in layers (multiply).