BILLBOARD/PAINTING FOR A COFFEE LUNCH BAR IN GHENT
COMMISION
I was asked to fill this nice empty space on the facade of a bar in the center of my hometown Ghent.
The name 'DEN HOEK AF' is a Flemish expression, literally it means 'Missing a Corner' (referring to the shape of the building), figuratively speaking it means 'Crazy'. I was asked to make somethig that fits the bar and the name. This lead me to my version of 'The Mad Tea Party', taking place in the bar's interior.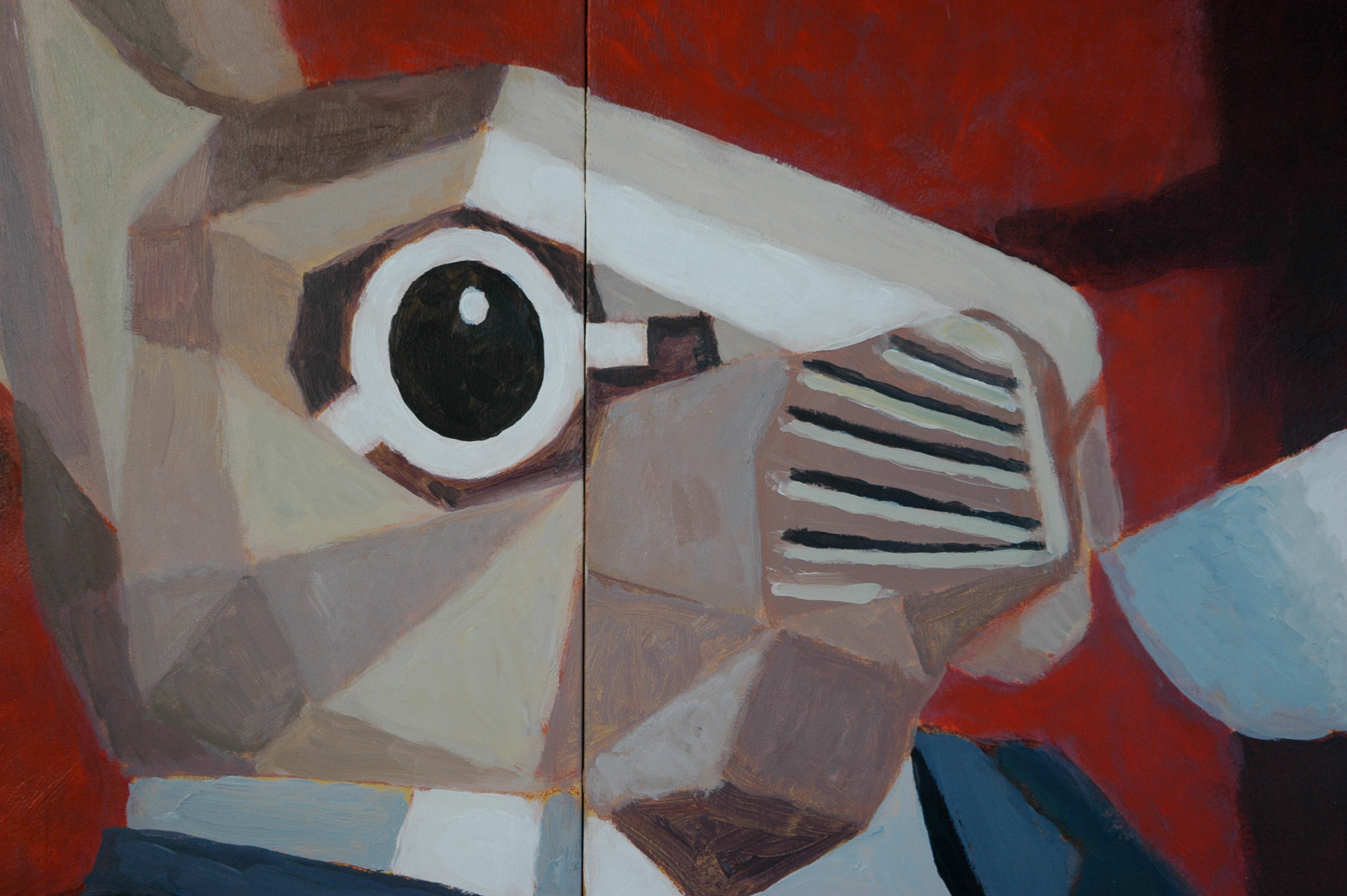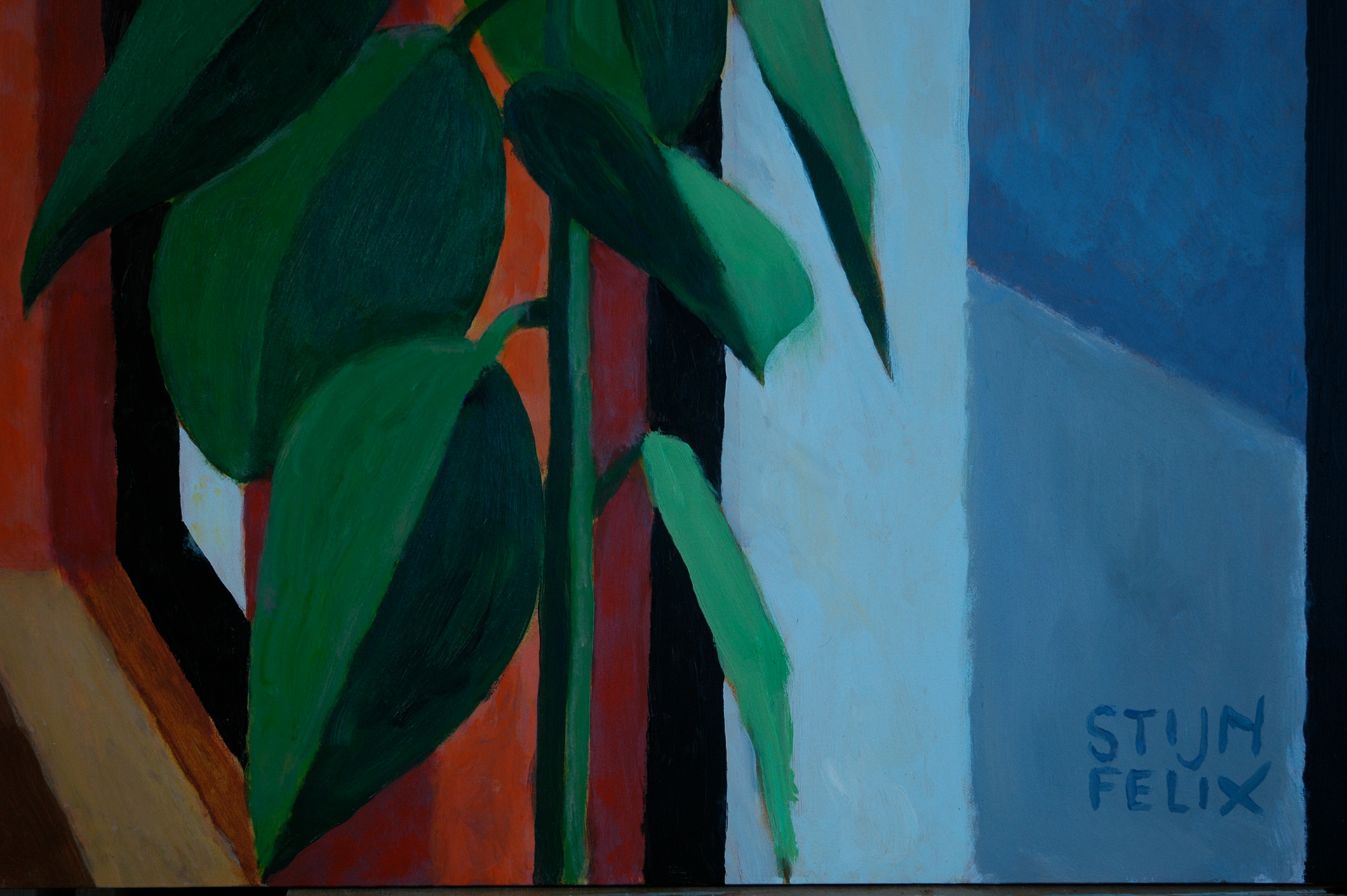 The rabbits head is inspired on a primitive folk art sculpture I found on the net.
step 1:
Scanning the sketches & making a rough composing in photoshop.
Client's feedback: The white tablecloth is to posh and the interior needs something extra: the plant.
step 2:
I'm not happy with the large empty space of the table and also fitting the lettering in the composition was a puzzler.
step 3:
- The simple geometric shapes of the lettering finally fitted the allover design I had in mind.
- Also the light and shade effect on the table breaks up the shape of the table.
- Some details are left out in order to get a pure image.
- Working out the figures in geometric shapes.
 'DEN HOEK AF', Vlaanderenstraat 1, Ghent, BELGIUM
'Google streetview pic' of how it used to look like.