Editorial illustration for HUMO Magazine
TASK: The article tells the 3 stories of an adult child leaving his/her parents to never see them again.
CONCEPT: A simple, effective solution for this one, a burning bridge.
From sketch to finished work
1. Tidy pencil drawing - 2. Scan and increase the contrast - 3. Flat coloring - 4. Details, textures
- inspiration for the coloring - 
Chromolithography is an early method for making multi-colour prints. 
Used for Holy Cars, school plates, rum and cigars labels,...
I like the details of the randomly placed dots. A time-consuming hand-drawn process. 
Quite different from the photo-mechanical regular grids of 4 color printing proces.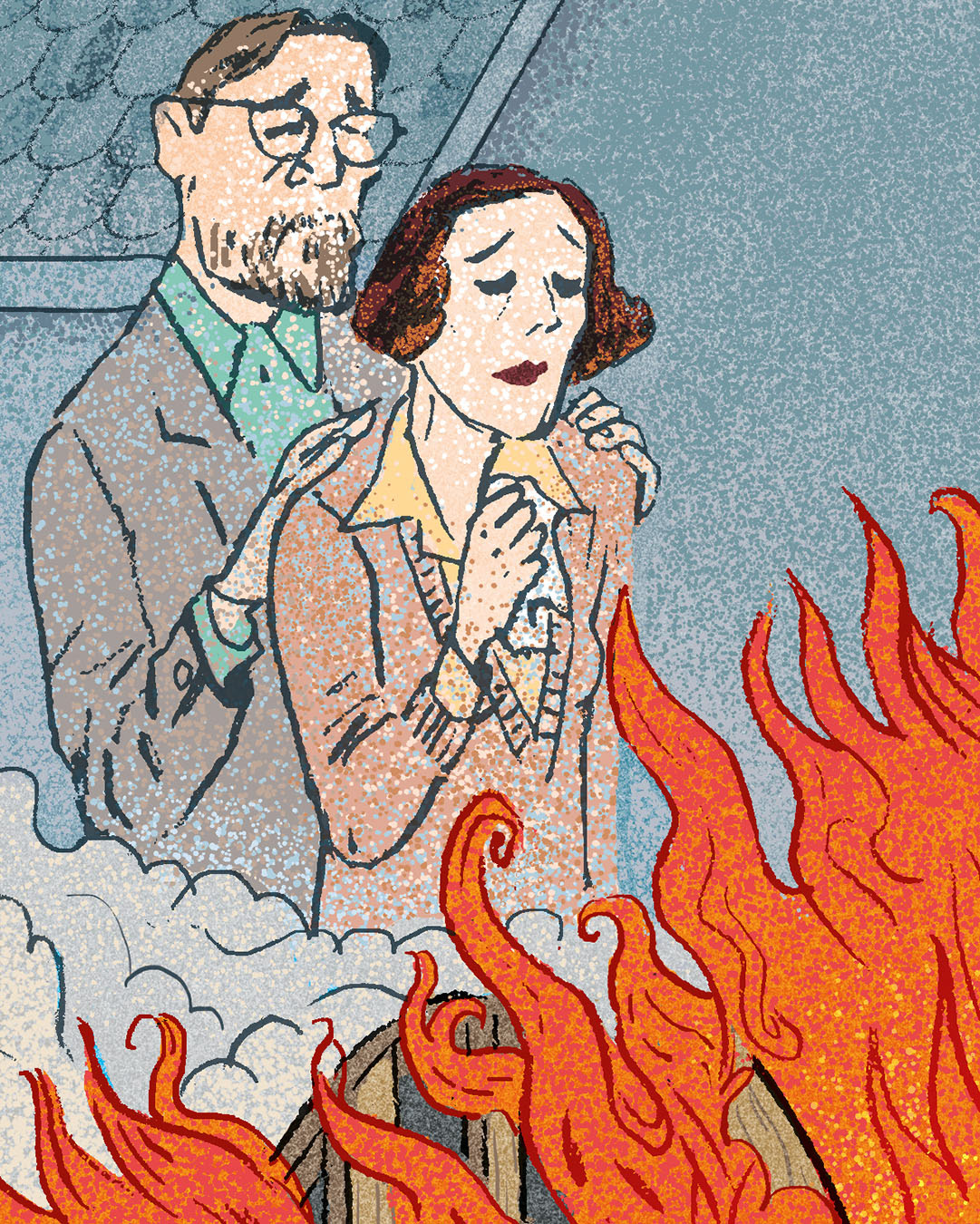 I was looking how to recreate this random dot texture.
 And here 
I learned the trick.
Short tutorial by Matt Borchert (15 min).
​​​​​​​