NEERLANDIA - Two Magazine Covers on the digitalization of medieval writings
Alfa Beta (2016) - Olla Vogala (2017)
The crossover between humanities and exact science. 
The digitization of medieval writings. Roberto Busa S.J. (1913-2011) was an Italian jesuit priest and one of the pioneers in the usage of computers for linguistic and literary analysis. He was the author of the Index Thomisticus.
Based on this French miniature from a 14th-century book 
+ vintage high-tech environment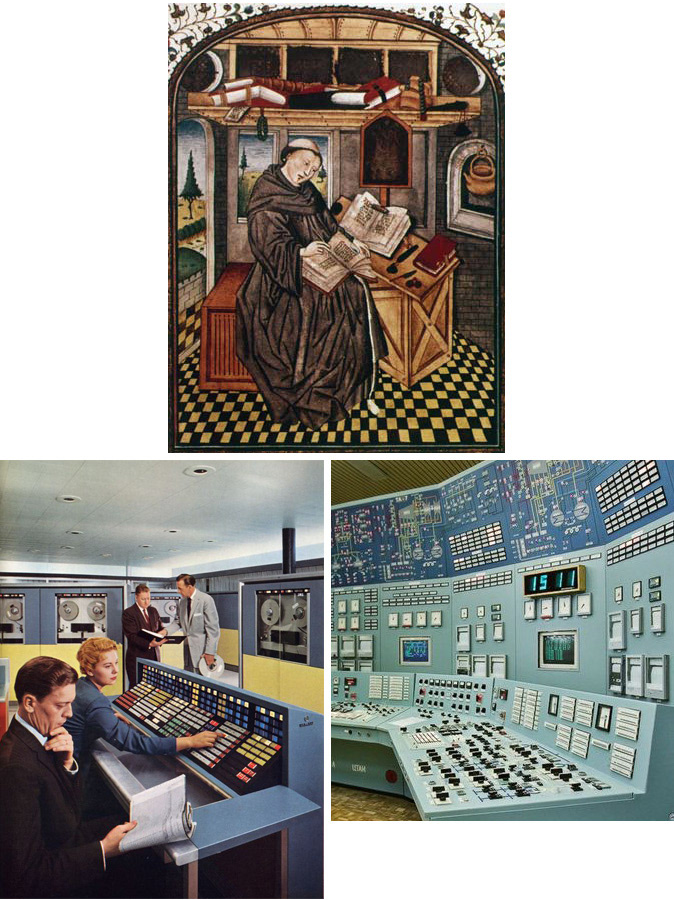 A MOOC (Massive Open Online Course) on Middle Dutch literature for everybody, students but also a broad audience of interested people.
'Hebban olla vogala...'

 is considered to be the oldest known phrase in Old Dutch.
Translation:
'All birds have started nests, except me and you. What are we waiting for?'