I was invitated to join a European Posters Compitition for the Festival 'EUROPE 14|14' in Berlin.
This is my contribution.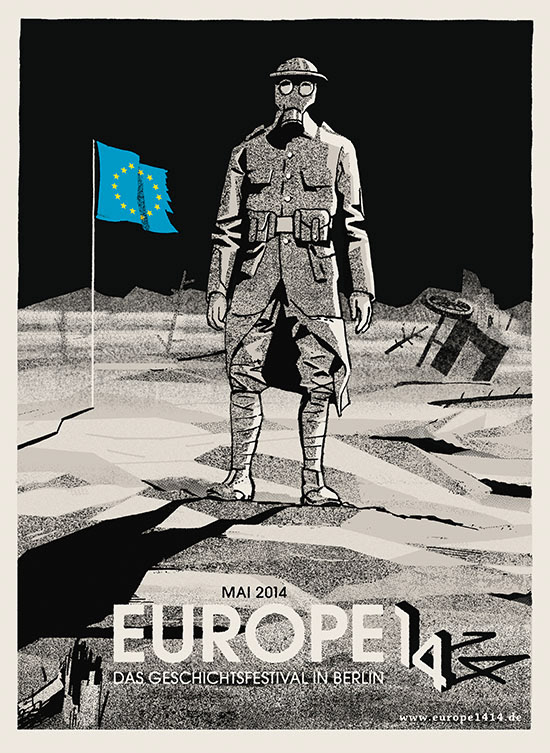 What is the significance of World War I: for you personally and for your national identity?
What is its significance for us today, especially for Europe as a joint project of peace?
What is its role for young Europeans?
My aim was to create an image that is open for different interpretations.
I grew up in West Flanders at 40km from Flanders Fields, so I wanted to do something with this landscape.
My image is inspired by the famous 'Man on the Moon'-picture, a symbol of progress and civilization.
With a special thanks to my father who suggested to refer to this image.
The cubistic style is inspired by 'Richard Nevinson', one of my favorite artists of World War I. 
Sketching, linedrawing, digital coloring and textures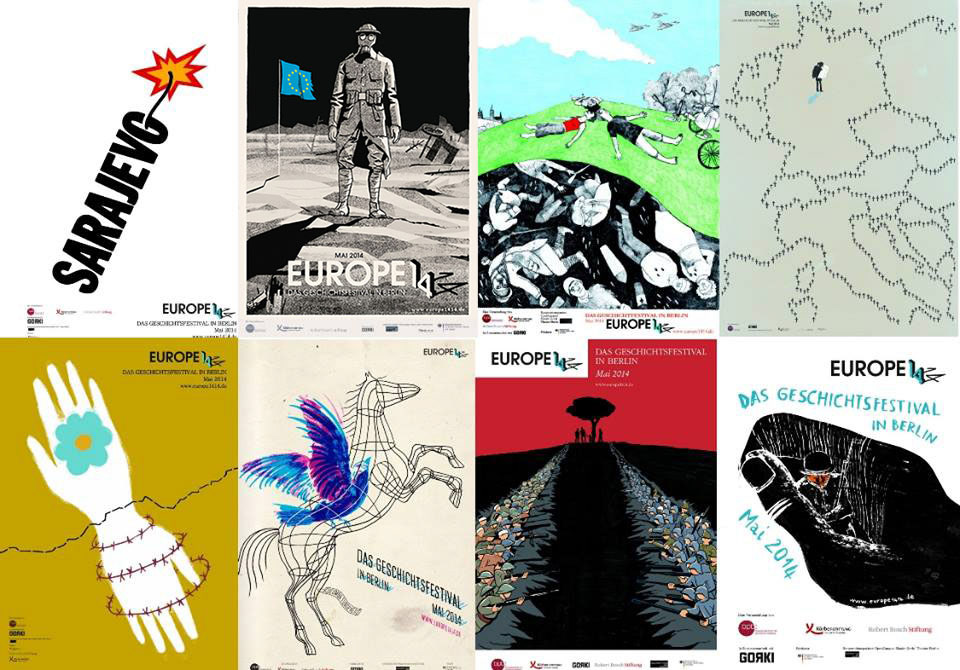 febr. the 6th., 24h00: After a thrilling battle I ended second
Many, many thanks for all the votes & support!!
It's been a pleasure!
I also made a limited screenprint edition